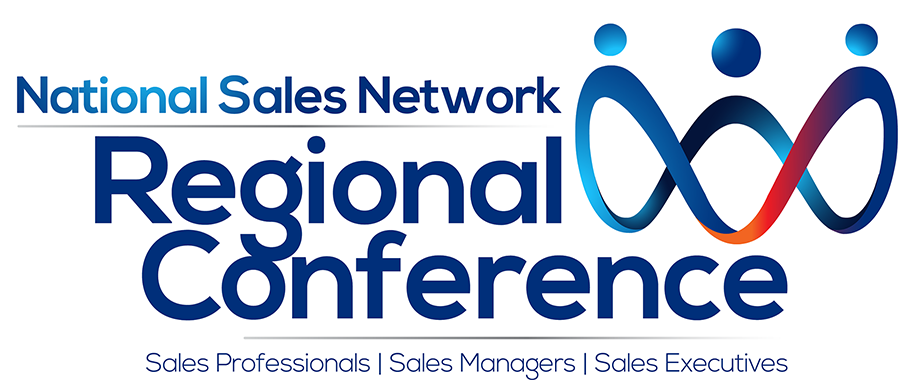 NSN Regional Conference Overview:
The NSN Regional Conference is designed for Sales Professionals, Sales Managers and Sales Executives who are seeking to significantly increase their "sales / sales leadership" skills and/or their network of sales professionals / sales executives. This highly concentrated Regional Conference will include an evening reception followed by a full day of high intensity sales training, leadership development and network building sessions. The Regional Conference will be led by ONLY the BEST sales trainers and sales leaders (Vice President / National Sales Directors). Each speaker will focus on very specific leading edge sales execution and sales leadership subjects.
The Regional Conference will also include an "interview fair" component. Select companies will schedule interviews with candidates
 before 
they arrive on site for specific "open now" career opportunities. Candidates that do not have a scheduled interview, will have the opportunity to talk with company representatives during the Thursday night reception to secure a scheduled interview. All interviews will take place on site during the Regional Conference starting Thursday afternoon and ending
on Friday
.
Hotel & Travel
Official Regional Conference Hotel
Book your hotel accommodations at the official regional conference hotel, Marriott Marquis Houston. This bold and newly redesigned hotel is located in the heart of downtown Houston's bustling energy overlooking Discovery Green Park.
Marriott Marquis Houston
1777 Walker St.Houston, TX 7710
PH: +1-713-654-1777
The National Sales Network has secured a discounted room rate of $159 plus tax per night until the cut-off date of Thursday, February 22, 2018 or until the NSN room block is sold out.
On-line Reservations:
Go to the following Web site to make your reservation online. If you have questions regarding your reservation, please call 1-713-654-1777.
Check-in / Check-out
Check-In Time: 4:00 pm
Check-Out Time: 12:00 pm
Early Departure Fee
An Early Departure fee of $159 plus tax may be charged if a guest checks out of the Hotel prior to the guest's scheduled departure date, without having notified the Hotel by 12:00 midnight the day check-in of the change in scheduled departure.
Smoke Free Hotel
This hotel has a smoke-free policy. Please click here to learn more about this policy.
Internet Access
Complimentary wireless is available in the hotel room, lobby and public areas.
Pets Policy
Pets are not allowed at this hotel.
Maps & Directions
Visit the following Web site for map and directions.
Marriott Marquis Houston
1777 Walker St.
Houston, TX 7710
PH: +1-713-654-1777
What is the pricing structure for the regional conference?
Early Registration (January 8 – January 31, 2018)  $99
Regular Registration (February 1 – February 25, 2018):  $199
*A service fee of 7.5% will be added to your registration.
What is the cancellation and transfer policy?
The NSN Regional Conference registration is NON-REFUNDABLE AND NON-TRANSFERABLE. When on- site at the regional conference badges/meal ticket will be needed to attend all functions and if you lose your badge/meal ticket you will be required to re-purchase your original registration. No exceptions. This non-refundable clause includes acts of terrorism (exception: acts of terrorism in the conference city or your departing city).
What does my regional conference registration include?
The regional conference registration includes attendance to all the sessions, interview fair, Thursday Night Reception, and all conference provided meals and refreshments.
I have a scheduled interview with a regional conference sponsor. Do I have to be registered for the regional conference to attend?
Yes, you must be registered for the regional conference in order to interview with a sponsor in the exhibit hall.
Can I register on site?
At this time there will be no on-site registration. Registration ends February 25, 2018 or until NSN registration has reached its maximum capacity.
When will the regional conference registration desk be open?
Thursday, March 1       12:00pm – 7:00pm
Friday, March 2            8:00am – 5:00pm
How will I know which sessions I am registered for?
Sessions will be seated on a first come first serve basis. You will need your regional conference name badge to gain admission to the sessions. Seating at any given session is not guaranteed.
What is the recommended attire for the regional conference?
All events require business attire.
My question is not addressed on this page. Who can I contact?
If you have any regional conference questions or concerns, please contact Litika Coleman between 9am-5pm EST via email at 
Litika.Coleman@salesnetwork.org
, or call 404-780-5265.